ALFLAT®
Antioxidant effect & Cell activity
ALFLAT® consists of Zinc,Selenium,Chromium,Rhodiola plant extra,Vitamin C and Royal Jelly mainly.
By strong antioxidant effect & cell activity force of these ingredients, ALFLAT® is able to contribute to your health.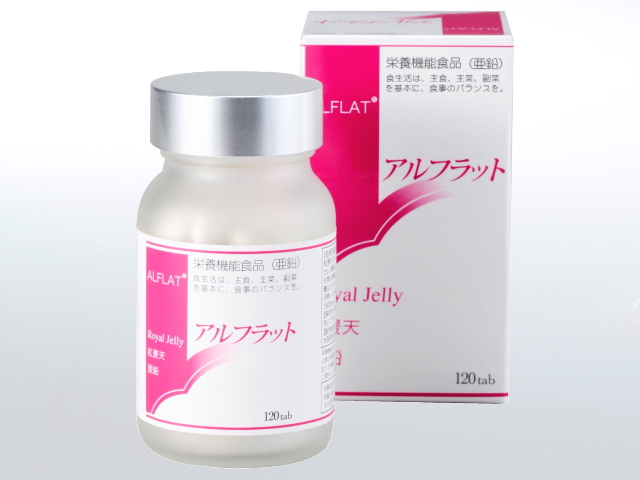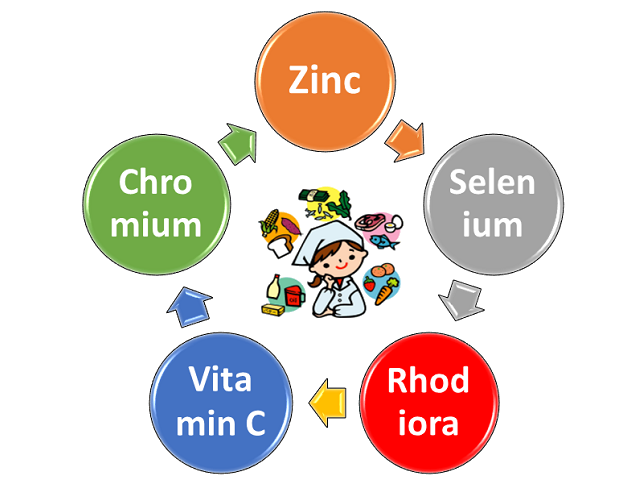 【Product name】 ALFLAT®
【Material】

Maltitol, Rhodiola plant extract powder, Vitamin C, Royal Jelly,Selenium yeast, Chromium yeast, Gelatine, Starch hydrolysate, Eggshell Ca, Zinc gluconate, Cellulose, Sucrose fatty acid esters, Arabic gum, Pullulan, Shellac, Carnauba wax , Corn protein.

【Content amount】 60g(500mg×120tablets)
【Nutritional information】

In the 4 tablets (2 g) 7.1 Kal calorie / protein 0.10 g / lipid 0.03 g / carbohydrate 1.60 g /sodium 0.4 mg / 15 mg zinc

【Preservation】

Avoid high temperature, high humidity, sunlight

【Suggested usage and dosage】

4 tablets /2 times /1 day in standard, with water or hot water
Served up to 8~12 tablets/1 day

【Attention】

Rarely feel nausea.When you feel nausea,we recommend to reduce dosage or quit it.
This is convergence action in zinc and not be side-effect.
Since the launch(7 years),we have 3 cases like that.
Use safely in all cases by reducing the dosage.
Convergence;to shrink

【Price】

¥8,380(Without tax)
¥9,050(Tax included)
Nourishment ingredient indication (2,000 mg of four drops)

Energy
7.1kcal
Protein
0.10g
Lipid
0.03g
Carbohydrate
1.60g
Sodium
0.4g

Zinc

15mg
Inquiry of the ALFLAT®
I would like an inquiry and the request of the estimate from this form.
3 Characteristics in ALFLAT®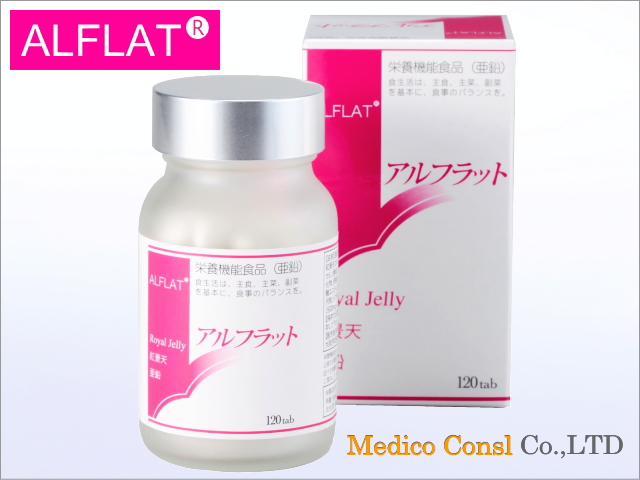 Inquiry
I would like to make inqiuries and request documents from this form.