Blog
6.262015
The role of Zinc in renal function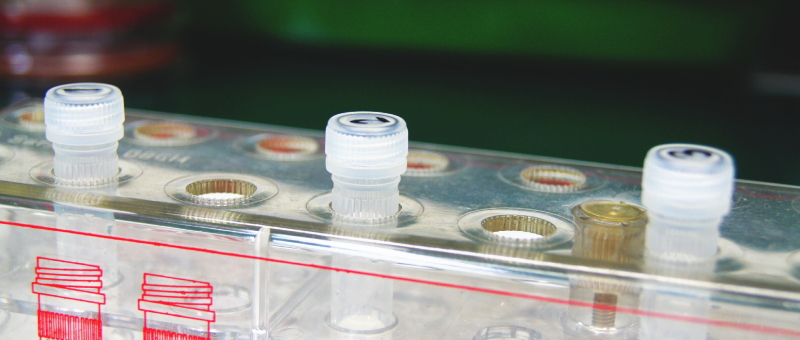 Diabetes often deteriorates renal function.
It is reported when Zinc is deficient,renal function is impaired.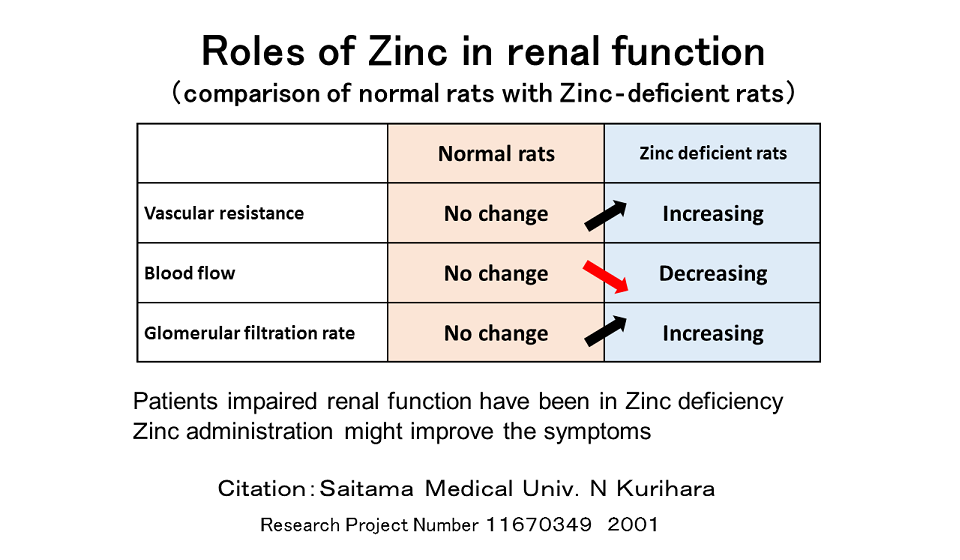 There is a result of mineral examination of the patient being treated dialysis.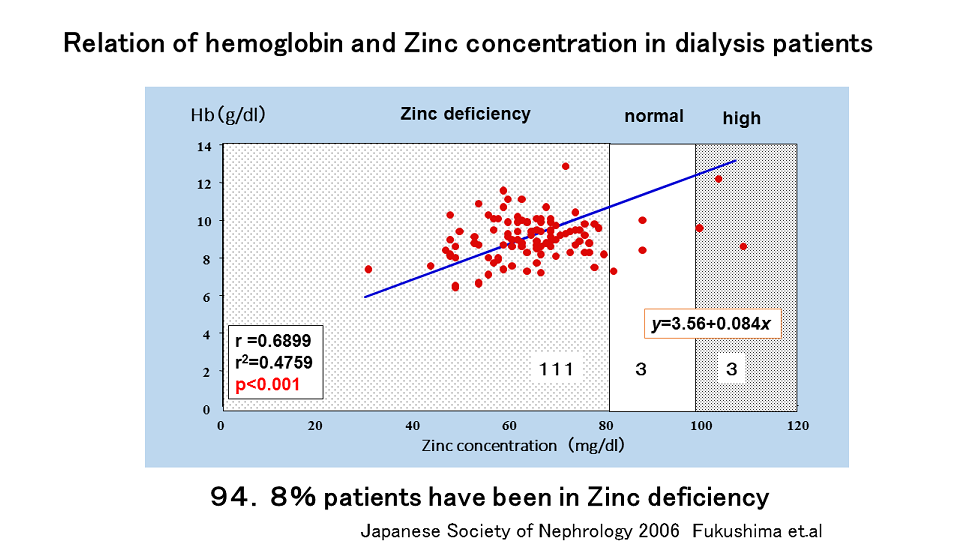 Dialysis patients is mostly Zinc deficiency.
Zinc administration might improve the symptoms of renal diseases. 
Comment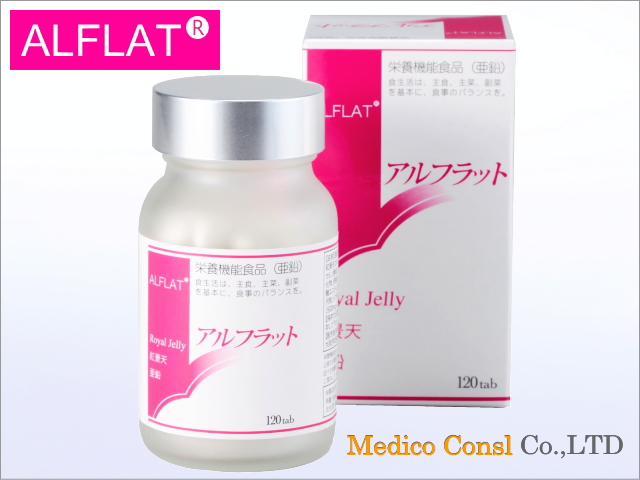 Inquiry
I would like to make inqiuries and request documents from this form.